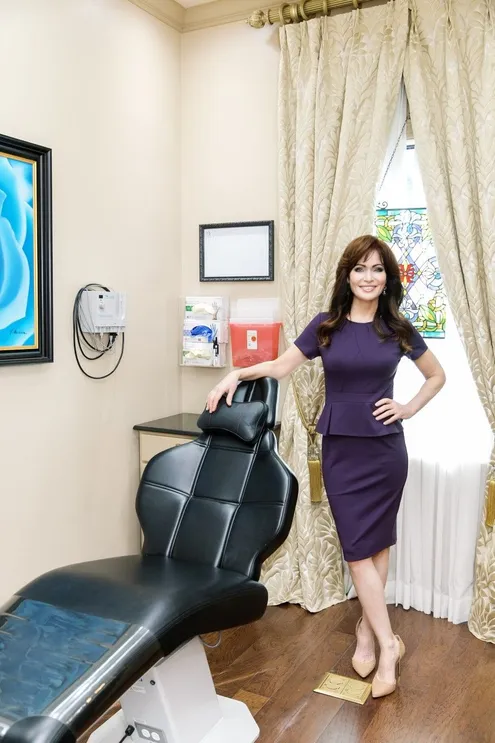 Ann Zedlitz, M.D. Expert Injector™

---
Your skin changes over time
That's probably no surprise—but do you know exactly how? Two important components in how the skin changes over time are collagen and elastin, because they help keep facial lines and wrinkles at bay. Collagen and elastin both contribute to the skin's strength and elasticity. Unfortunately, aging and environmental factors (think sun damage) make it harder for your body to produce these components. Reduced amounts of collagen and elastin can cause facial skin to wrinkle and sag, stealing from your youthful appearance.
Radiesse®
Upon injection, the Radiesse® gel matrix provides immediate improvement. CaHA particles then integrate into your skin and create a "scaffold" that stimulates production of collagen and elastin.
Radiesse is an injectable, cosmetic skin treatment used to fill specific areas of the face and hands.
It stimulates your body's natural collagen, filling in wrinkles long term and helping your skin develop new collagen in the process.
This treatment is intended for wrinkles and folds around the mouth and nose, and areas of fat loss in the face. It's also for the backs of hands where volume has been lost.

Most people who receive Radiesse treatments are 35 to 60 years old.
---
Revanesse® Versa Dermal Filler
REVANESSE® VERSA™ IS A HYALURONIC ACID DERMAL FILLER THAT CAN BE USED TO TREAT MODERATE TO SEVERE FACIAL WRINKLES, AND FOLDS, INCLUDING NASOLABIAL FOLDS.
For those who are looking to take control of the signs of aging, Revanesse® Versa is a multi-purpose dermal filler that leverages state of the art production methods, optimal ingredients, and rigorous quality testing to provide remarkable results. Revanesse® is tried and tested, with over 1 million syringes used worldwide since 2002.
What Makes Revanesse® Versa Unique?
LESS SWELLING In one of our clinical trials, 50% more patients treated with a comparative product experienced swelling, than patients who were treated with Revanesse® Versa™.
LONGEVITY You may find that Revanesse® Versa™ will help in the improvement of your nasolabial folds (laugh lines) for up to 12 months with optimal correction.
DESIGNED FOR SAFETY The Revanesse® Versa™ formula is well-studied, with over 300 patients of multiple skin types, treated in three clinical trials, with no serious adverse events reported.
IMMEDIATE RESULTS A Revanesse® Versa™ treatment is minimally invasive and provides immediate results. Take control of the signs of aging and ask your healthcare provider if Revanesse® Versa™ is right for you.
---
Restylane®

Reveal a younger-looking you.
Restylane® can be used to add volume and fullness to the skin to correct moderate to severe facial wrinkles and folds, such as the lines from your nose to the corners of your mouth (nasolabial folds). Restylane may also be used for lip enhancement in patients over 21 years.
Restylane is a clear gel formulation of hyaluronic acid that is specifically formulated to act like your body's own naturally produced hyaluronic acid, helping to visibly correct moderate to severe facial wrinkles and folds, including the lines that run from your nose toward the corners of your mouth (nasolabial folds) and the lines that run from the corners of your mouth toward the chin (marionette lines).
Additionally, Restylane and Restylane® Silk are FDA-approved for lip enhancement in patients over the age of 21 and are uniquely formulated to give your lips fullness and definition.
Restylane is a line of hyaluronic acid–based facial fillers that help smooth wrinkles and plump your cheeks and lips.
Hyaluronic acid occurs naturally in our skin, especially in connective tissue.
It's typically used in cheeks, lips, nasolabial folds, tear troughs, and around your mouth.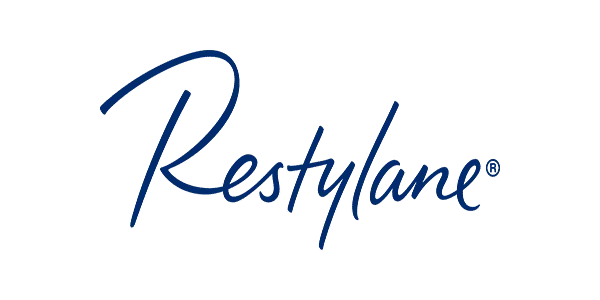 To schedule a consultation, call our office at (225) 778-7540 today!